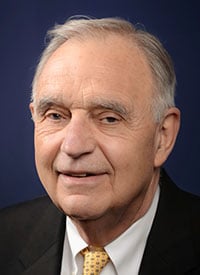 Fred Beans is Everything Automotive. Right from the start, our mission has been to meet your every automotive need. Whether you're looking to buy, rent, get a tow or have your vehicle serviced - and everything in between - Fred Beans does it all. And we accomplish it all with cutting-edge technology that keeps us ahead of the competition. When you visit us, you know your vehicle is getting the very best treatment, and so are you! After all, we are a family organization with family values. It all adds up to a dealership experience unlike any other. So next time you're in need of anything automotive, come to the family of dealerships that's everything automotive: Fred Beans. We look forward to meeting you!
Learn more about exclusive features no other dealer offers:
AutoRewards, our customer program that rewards your loyalty and earns you discounts on future vehicle purchases, discounts and specials with our merchant partners, and bonuses and special events just for member.
Safe Driving Contract for families with young drivers, developed by community nonprofit CB Cares and Fred Beans Family of Dealership. 
Humble Beginnings
Fred Beans took a risk at a young age. Fueled by the desire to be a successful entrepreneur, he purchased the Big Oak service station in the late 1950s with a $5,500 loan co-signed by his mother. His out-of-the-box marketing ideas and tireless work ethic brought Beans success and a hunger for a bigger challenge. In 1972, he bought a 25-percent share of Bill Marsh Ford in Newtown, where his diligent efforts doubled business in the first year.
On February 28, 1975, Fred Beans signed the papers that gave him ownership of the J.J. Conroy Ford dealership on Easton Road in Plumstead Township, just north of Doylestown. His unflagging hard work and uncommon business sense continued to pay off, and Beans began acquiring other dealerships. Throughout the growth of his business, he made sure that his company's values remained grounded in customer service, employee development and community enrichment. His visionary business philosophy has made the Fred Beans nameplate what it is today: a family-oriented automotive group selling 19 different auto brands through 14 dealerships in southeastern Pennsylvania. Still based in Doylestown, Bucks County, locally the automotive group also owns and operates Fred Beans Collision Center, AutoExpress of Doylestown, NAPA of Doylestown, Autorent of Doylestown and the nationally recognized Fred Beans Parts Warehouse. Beyond Doylestown are Fred Beans stores and subsidiaries in Boyertown, Berks County; Devon and West Chester, Chester County; and Limerick, Montgomery County. The wider organization includes partnerships with McCafferty Automotive in Langhorne and Mechanicsburg and New Holland Auto Group, all of which have numerous subsidiaries.

Hands-on mentor
Much of the  company's colossal success is owed to the hands-on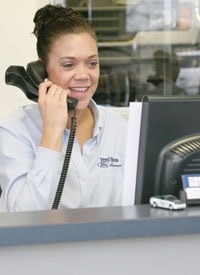 approach that Fred Beans is  known for, even 35 years after taking ownership of his first store. An  approachable manager, Beans leads by example, readily mentors employees and  other business people, and stands beside his employees on the sales and service  floors. In fact, Beans was chosen to serve with just 17 other dealer principals  nationwide on the Ford Motor Company Process Improvement Steering  Panel.
"I enjoy coming to  work each day," says Beans. "I feel blessed to have the opportunity to work  with my employees and our customers. It has always been my core belief that we  are all just caretakers for future generations, and it is that which keeps me  going. We are so fortunate to have so many nice customers and a great community  in which to live and work."
Giving back, every day
Regarding the  special responsibility that comes with financial success, Beans has said, "I  believe we have an obligation to give?and an obligation to teach others to  give." He has used his leadership position and resources to make a difference  in his community, and has also encouraged his employees to give back to their  communities in their own ways.
Beans himself is a  past recipient of the Central Bucks Chamber of Commerce's Business Achievement Award, the top scouting award from  the BucksCounty Council of the Boy Scouts of  America, and the Intelligencer  newspaper's "Power Brokers: Bucks County's 10 Most Influential" in 2000 for  significant impact to the county over his lifetime.
The Beans  organization maintains the Fred Beans Charitable Fund, which provides financial  support to organizations and initiatives both large and small. When Hurricane  Katrina devastated the Gulf Coast, the Fred Beans Family of Dealerships - at  Beans's urging - worked with other community leaders to adopt the towns of  Waveland and Bay St. Louis, Mississippi. The $113,000 raised throughout the  Beans organization wholly furnished the award-winning state-of-the-art daycare  center built by the Bucks-Mont Katrina Relief Project.
With special  concerns for recreation, families, education and children, the Beans  organization has contributed meaningfully to the James  A. Michener Art Museum in Doylestown, where a gallery in the  respected museum is named for the company, the Central  Bucks Family YMCA and CB Cares,  a nonprofit organization that serves as a catalyst by engaging,  empowering and linking the various community  sectors to create a healthier community with positive  attitudes, behaviors and values.
Family, too
The Fred Beans  Family of Dealerships is exactly what its name suggests, a family-owned company,  built and operated with pride. All three Beans daughters hold important  positions within the company, and customers and employees alike agree that the  entire organization feels like one big happy family.
Beth Beans Gilbert, vice  president of the Fred Beans Family of Dealerships, runs the management company  and implements her father's vision for the corporation. Barbara Beans manages  the Fred Beans Fleet Group, a division of the company responsible for sales and  deliveries of vehicles to area businesses. Jennifer Beans Keiser manages the  Autorent  division, including  Autorent of Doylestown and locations in Limerick, West Chester and  Boyertown. Also very active in the community, Jennifer represents the company  at several business expos throughout the year. Barbara and Jennifer also spearhead  the company's annual observance of Take Our Daughters and Sons to Work Day®,  planning a day in April of meaningful, fun activities for employees and their young  visitors.
...more Automotive Services
Fred Beans Collision Center - a direct-repair facility
AutoExpress - express lube and automotive accessories
Fred Beans Towing - towing, recovery and 24-hour roadside assistance
Fred Beans Detail & Accessory Center 
AutoRent - discount car and truck rentals
Fred Beans Parts Warehouse - largest inventory in the tri-state area of original manufacturer, any make
Carquest of Doylestown- retail parts, accessories and tools
...more Value-Added  Services
Award-winning, state-of-the-art service facilities with certified technicians
Clean, comfortable, convenient waiting areas with Kids Corner accommodations, Internet access, newspapers and magazines, TV, restrooms, beverages
Free local shuttle service
Convenient weekday and weekend hours at all our facilities
Acres of cars and trucks on-site
Internet accessible Live Chat with sales and service personnel
Shopping online 24/7 at FredBeans.com
...more  Customer Value
Luxury models
Economy models
First cars for teenagers
Family vehicles for security and spaciousness
Business and commuter models
New, pre-owned, leases, rentals
23 manufacturers to choose from
AutoRewards customer loyalty program